Applied Real Estate Analysis, Inc.

914 S. Wabash
Chicago, Illinois 60605

phone 312.461.9332

fax 312.461.0015

www.areainc.net




© 2003-06 AREA, Inc.
SEARCH areainc.net

Find pages with all any
of these words:






Impact of Cerro Grande Fire on Housing Values – Los Alamos, New Mexico
The Federal Emergency Management Agency retained AREA to assess the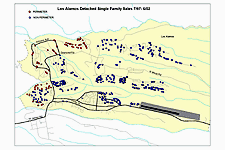 impact of the Cerro Grande fire, in May 2000, on residential property values in Los Alamos.

After thoroughly examining housing prices before and after the fire, interviewing residents, and performing an extensive statistical analysis of the data, AREA found that home prices had escalated immediately after the fire and continued on an upward trend thereafter. There was no indication that the fire had caused a permanent diminution of housing values.



O'Hare International Airport Surplus Land – Chicago, Illinois
As subcontractor to Jones Lang LaSalle, AREA assisted Chicago's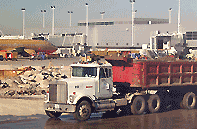 Department of Aviation with the disposition of five large tracts of vacant land on O'Hare's periphery. AREA's role was to appraise the parcels and establish achievable price levels for use in sale negotiations.

AREA had previously organized over 200 tenant files and abstracted the associated lease agreements for all three airports then operated by the City—O'Hare International, Midway, and the former Meigs Field.



Transit-Oriented Development Analysis for Sound Transit – Seattle, Washington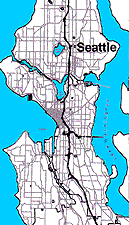 AREA was awarded a multi-year, indefinite-quantity contract to assist Central Puget Sound Regional Transit Authority with planning for transit-oriented-
development (TOD) around proposed stations and facilities. Our initial task was to help the Authority develop policies that would ensure maximal use of real estate assets over the long term.

Having identified the "state of the art" by examining real estate planning procedures used by transit authorities across the country, we will build on the most innovative and effective approaches to help Sound Transit develop policies and procedures that meet its needs and conditions.



Richards-Gebaur/International Freight Gateway – Kansas City, Missouri
Recently, AREA was retained by the Port Authority of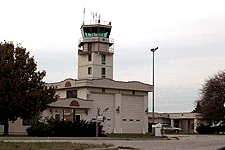 Kansas City to assess the feasibility of locating an intermodal facility at the former Richards-Gebaur airport site in Kansas City, Missouri. The proposed facility will serve as a processing center for goods crossing international borders via rail and truck.

AREA will also look at the entire Richards-Gebaur site, which encompasses approximately 1,400 acres, and assess the potential demand for industrial, warehouse, and distribution space on the site. We will project the degree to which development of this site will increase Kansas City's proportion of the Midwest industrial market.



Other Selected Analyses:
Assistance to the Chicago Transit Authority to examine properties owned or leased by the agency and explore ways the CTA can maximize revenue while continuing to meet its own real estate needs.
Market potential for industrial-park development in areas adjacent to General Mitchell International Airport in Milwaukee. AREA projected absorption of approximately 600 acres, analyzed sales prices, and assessed the role of the airport as a marketing tool.
Policy analysis for the Resolution Trust Corporation. Partnering with Real Estate Research Corporation, AREA helped the RTA refine procedures for managing and disposing of commercial and multifamily real estate, assessed market trends affecting disposition in various regions, and evaluated strategies for selected individual properties.
Assistance to the U.S. Postal Service regarding acquisition, disposition, and lease negotiations for land and commercial space throughout Illinois. AREA conducted appraisals, evaluated USPS space requirements, and identified the most economical means of obtaining required space.
Portfolio evaluation for the Chicago Board of Education. AREA's main responsibility in this assignment was the valuation of land and improved properties, especially those being considered for disposition.
Due diligence for the Resolution Trust Corporation. Working with an accounting firm, AREA staff reviewed all in-house documents for a portfolio of over 100 affordable multifamily properties.