Applied Real Estate Analysis, Inc.
914 S. Wabash
Chicago, Illinois 60605

phone 312.461.9332

fax 312.461.0015

www.areainc.net



© 2003-06 AREA, Inc.




SEARCH areainc.net


Find pages with all any
of these words:






Revitalization of the JeffVanderLou Neighborhood – St. Louis, Missouri
To address population and job losses in JeffVanderLou, the Danforth Foundation has funded a comprehensive revitalization effort that brings

together architects, housing development specialists, real estate planning consultants, social service providers, and public officials.

The team hopes to capitalize on a planned new amenity—Vashon technical high school—by providing new housing, retail, and other economic opportunities that will attract residents and businesses back into the community.

AREA was retained to assess the market for each type of development in JeffVanderLou. In this first report we determine the depth of demand for rental and for-sale housing in the neighborhood.



South Chicago Neighborhood Planning – Chicago, Illinois
For the Claretian Associates, a nonprofit organization working to revitalize a neighborhood in the South Chicago Community Area, AREA prepared housing policy recommendations that will guide the organization's future development efforts. These recommendations were then incorporated into a generalized land-use plan for the area.

We brought in the Lakota Group, a planning and design firm, to prepare the land-use plan and provide illustrations of major concepts included in the recommendations. In addition, AREA performed the initial market work for the Claretians' New Homes for Chicago development in the neighborhood.



North Omaha New Retail Development Potential – Omaha, Nebraska
Working with the City of Omaha, AREA assessed the market and financial feasibility of a community-owned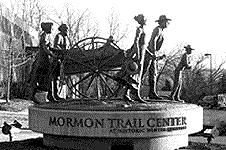 commercial development proposed as a stimulus for revitalization of the North Omaha area. AREA reviewed trends and conditions in the market area, conducted a shopper survey to determine shopping habits and preferences, and suggested development opportunities and strategies. Our recommendation emphasized reinforcing the community's existing strengths.

In our financial analysis, we estimated development costs, occupancy levels over time, revenues, operating costs, and financing costs, and suggested a lease-up schedule for retail space. AREA also identified the gap between costs supportable by market rents and total development costs, and recommended public sector funding sources to subsidize the shortfall.



Other selected analyses:
Strategy for public sector intervention to increase private investment on Chicago's Near West Side.

Adaptive reuse of over two million square feet of space in Milwaukee's Schlitz Brewery area.

Market dynamics affecting all Chicago retail concentrations south of the Stevenson Expressway, including recommendations for City policies to strengthen retail areas.

Hotel market demand in downtown Cleveland, as part of a tourism and convention strategy for the city.

Housing, retail, and other commercial markets in Chicago's Mid-South area. Conducted as input to an economic development strategy, the study also addresses physical planning and urban design issues.

The luxury housing market—both its depth and characteristics—in the Country Club Plaza area of Kansas City, Missouri.

Private sector development opportunities around planned Rapid Transit stations between Chicago's Loop and Midway Airport.

Commercial revitalization potential for Chicago's Uptown community.